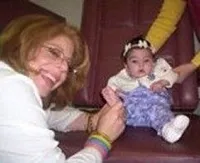 Dr. Corinne Kauderer is Board Certified in foot surgery, foot orthopedics, and podiatric medicine. As a foot doctor, she has more than 25 years of experience in treating adults and children. She is an attending foot surgeon at NYU-Lutheran, Maimonides Medical Center, and Raritan Bay Medical Center in NJ. Dr. Kauderer is the immediate past president of the American Association for Woman Podiatrists (AAWP), a National Organization for Women Podiatrists.
After graduation from New York College of Podiatric Medicine in 1985, she was trained in foot surgery at Lutheran Medical Center in Brooklyn, NY under the Director Emeritus, Dr. Louis Arancia 1985-1987. She is a life member of the AAWP , ACFAOM , ABPM , and ASFAD.
BOARD CERTIFICATIONS:
Podiatric Orthopedics & Medicine
Foot Surgery
Dr. Kauderer had the honor of being selected as one of Brooklyn's Best Podiatrists in 2010-2011!
Dr. Allan Goldfarb
Dentist in Brooklyn, NY
Dyker Heights Foot & Dental Wellness
Dr. Allan Goldfarb is a dedicated and caring dentist with more than 35 of years experience treating fearful adults and children. Dr. Goldfarb graduated from New York University Dental in 1980 and has been in private practice since then. He is a devoted Dentist who takes pride in giving his patients the best Dental care.
Dr Goldfarb and Dr. Kauderer have been married since 1984 and they have two adult sons. Their eldest son graduated Brandeis University and then graduated Rutgers Law School at Camden with a combined JD/MPP degree and their younger son graduated The Ohio State University studying Computer Science and Electrical Engineering.
Voted Best Dentist in Brooklyn 2011-2012 (Home Reporter/Spectator Newspaper)
Memberships:
National Board of Medical Examiners
American Red Cross
CPR Certified
Certifications:
Second District Dental Society
American Red Cross - Dental Section