Podiatry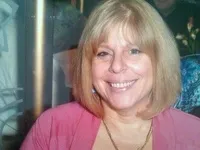 Dr. Corinne Kauderer, DPM, FACFAOM specializes in wound care for diabetic foot ulcers, foot surgery, custom made orthotics with casting and homeopathic plant-based alternatives, including Traumeel® and Zeel® for non-cortisone treatments. She also offers alcohol injections under ultrasound guidance for NEUROMAS. She is also a Certified Health Coach by the IAHC. She is also a consultant for HealthTap Concierge via their app and website. We have established a Nerve Pain Center for Neuropathy and a Heel Pain Center.
In addition to pain management, we offer lower extremity cancer screenings using skin and Nail Biopsies , dermal fillers for "pillow" effect for the feet and Botox injections for excessive sweat. COLD LASER 808 nm Pulsed LASER treatments for clearing of fungal nails, EPAT -extracorporal pulse activation treatment- FDA approved technology-for noninvasive treatment of musculoskeletal pain in athletes and weekend warriors, Doppler vascular testing for PAD identification and NCS testing for neuropathy and pain diagnosis .
Custom made Orthotics
Stabilize your feet and body properly with custom made shoe devices. Unlike store bought arch supports, the foot centering arch device is custom made to alleviate many ailments. They are available for sneakers and dress shoes. They are made by professional casting.
If you have pain in your feet or legs during exercise, or if you have obvious skeletal flaws, such as high arched or flat feet, the foot centering device may help. Find relief from heel spurs, hammertoes, bunions, calluses, ankle pain, knee pain and lower back pain.
How Do I Know I'm a Candidate?
If the soles of your sneakers wear out unevenly or too quickly, or if the upper part of the shoe deteriorates, your feet are probably unstable.
Also, check the wear pattern of your shoes. Do they wear out evenly or do they wear more on one shoe than the other? If so, you should make an appointment to see Dr Corinne Kauderer , the foot doctor.
Podiatry Services:
Bunions
Hammertoes
Neuromas
Orthotics
Brooklyn and Old Bridge locations to better serve her patients.